Jul 1


Shannon Health Update: July 1, 2021
Promoting Health Equity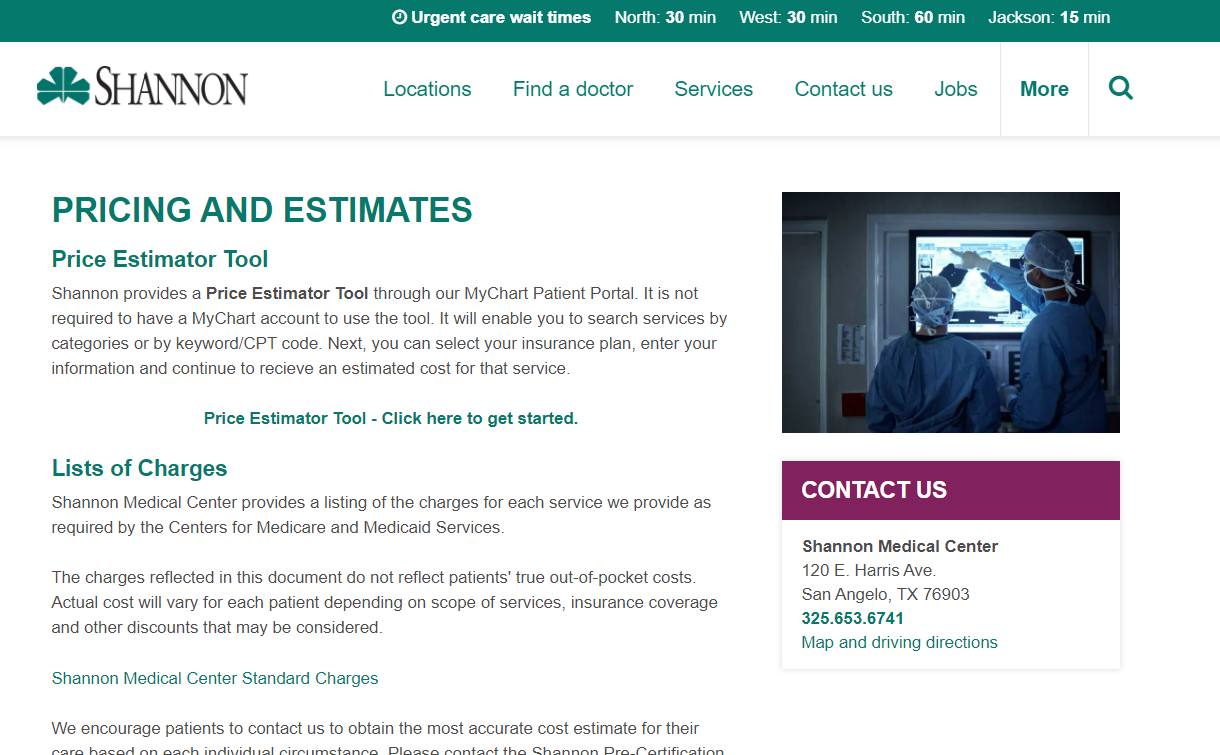 Equitable, Price-Transparent Healthcare for All
Shannon is committed to caring for our patients' health and well-being, and that includes their financial needs. The economic fallout from the pandemic has caused many patients to lose or unexpectedly change their health insurance and inquire about their cost of care. We know patients are increasingly more interested in being well informed about their healthcare costs prior to and after they receive care in order to make financially reasoned decisions. Beyond providing compassionate, high-quality care, we are committed to transparency that is meaningful to our patients so they can make informed healthcare choices. We know healthcare can be expensive and we want to provide our patients easy access to tools and resources that can answer their questions and help them make decisions that are suitable to their individual needs.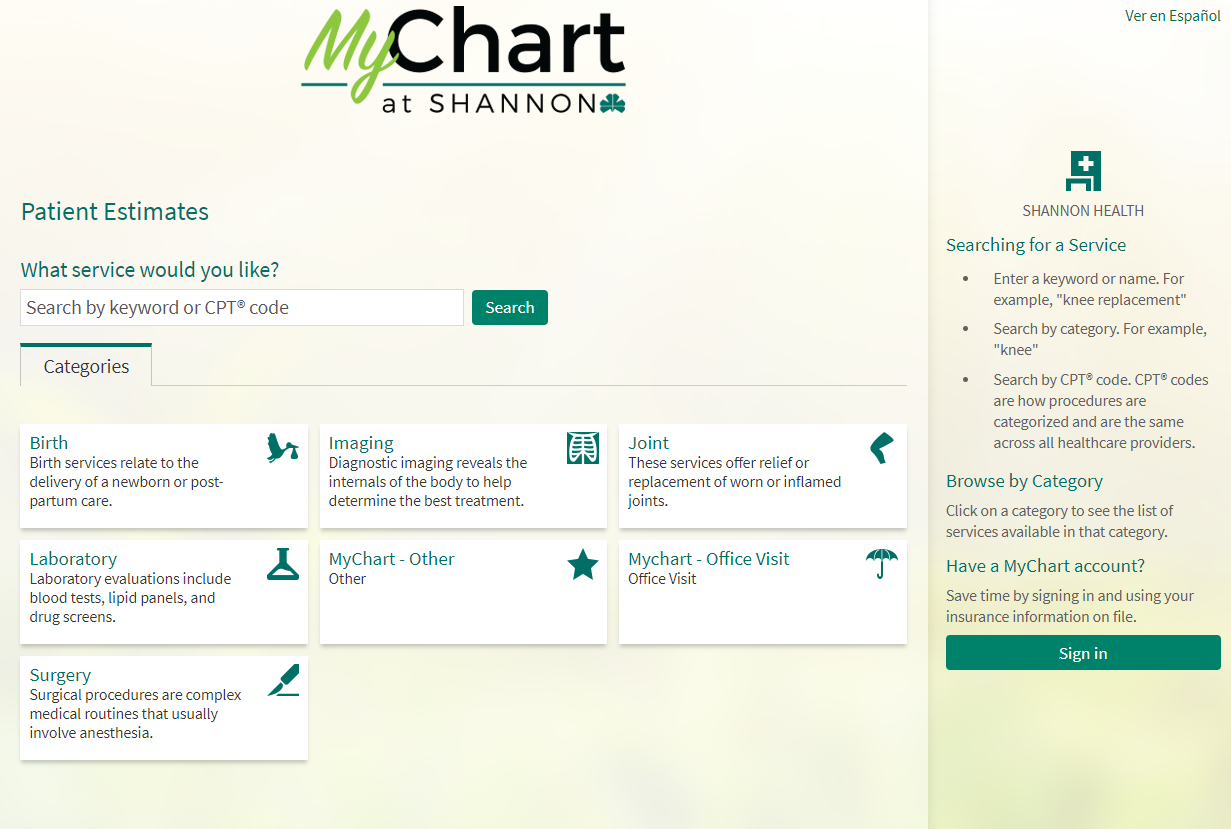 Price Estimator Tool
Healthcare costs can be complicated and depend on many factors including patient's individual insurance coverage, the circumstances of their medical care and eligibility for financial assistance. On our website, www.shannonhealth.com, we provide an extensive list of the charges for each service we provide. In addition, we created the Shannon Price Estimator tool, which allows patients to obtain a projected cost of their specific healthcare needs based on service, procedure and insurance provider.
Reduced out-of-network charges and providers
Shannon recently brought the physicians and providers at our South Campus (formerly San Angelo Community Medical Center) in-house to be employed by the Shannon Clinic so they would be part of our network. We are also in the process of transitioning our contracted radiology group on South Campus into the Shannon network. This approach will help our patients as it reduces out-of-network charges
for providers, services and procedures.
MDSave
Shannon is excited to partner with MD Save in a three-year agreement that starts this fall. MD Save is an online tool designed to make healthcare accessible to everyone by changing the way patients shop for care. MD Save partners with quality providers to offer affordable rates on procedures for patients to purchase directly online. Customers pay for their procedure up front using "vouchers," which will allow us to provide quality care to more patients in a way that is financially achievable for them.
Shannon to Partner with Renowned Children's Hospital
Shannon will be partnering with Cook Children's Medical Center to provide specialists for our neonatal services program. We are excited to have a new partner as we continue this important service for our tiniest patients.
Other Financial Assistance Programs
Shannon has created special financial assistance programs designed to provide much-needed funds for out-of-pocket expenses for employees and patients in need. Many of these programs are funded through Shannon's Associate Annual Fund Campaign, the Sporting Clay Shoot and other fundraising events. 
These include:
Employee Benevolence Fund — provides financial assistance to Shannon's associates who meet criteria to cover basic expenses such as rent, utility bills and other similar expenditures.
Oncology Angel Fund — provides assistance to Shannon indigent oncology patients by providing financial support for items such as medications for side effects not covered by insurance, accommodations for required over-night stay in San Angelo and other similar expenditures related to oncology treatment.
Patient Benevolence Fund — provides assistance to patients at discharge for return home medications, durable medical equipment and more.
Some additional financial assistance programs, available through our business office, include:
Pharmaceutical Assistance Program — designed to support employees/patients with out-of-pocket medication expenses.
Legacy Program — Financial Assistance Policy for Uninsured and Underinsured.
Assistance with HRSA enrollment related to COVID care services.
Connecting with third-party vendor support — to assist patients who qualify for FSI or Medicaid.
Leadership Development
Shannon Leadership Institute
Shannon Leadership Institute is a quarterly executive training for all Shannon's managers and directors across the system. In addition, we invite our regional healthcare partners' leadership teams to join us at this event. During our most recent gathering on Friday, June 25, we invited guest keynote speaker Rick Bluni, RN, an international speaker and best-selling author with more than 27 years of experience in nursing, risk management, patient safety, leadership, and healthcare coaching. His inspirational presentation focused on burnout, connecting to purpose and engagement. We are grateful to our guest attendees including healthcare partners:
La Esperanza
MHMR of the Concho Valley
Schleicher County Medical Center
West Texas Rehab
Iraan General Hospital
Concho County Hospital
Goodfellow Airforce Base
Rankin Hospital