Sep 1


Shannon Health Update: September 1, 2021
Our Commitment to Transparency
At Shannon, it's important to us that we listen to our community and share how we are continually evolving to meet the needs of the people we serve. On September 16, our organization hosted a public meeting regarding its Certificate of Public Advantage (COPA). Shannon provided an overview of the many positive changes and new services since the integration of the South Campus. This meeting was open to anyone within the Shannon service area, and participants had the opportunity to share oral and written comments. In the next Legislative Update, we will provide a short summary of the comments we received.
Keeping Our Community Healthy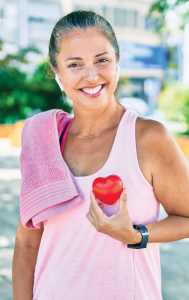 Cooper Tracks Exercise and Education Program
We are committed to helping our community stay well. To illustrate our commitment, we recently launched a new program in partnership with Cooper Wellness Strategies™, a Cooper Aerobics company, to help individuals manage chronic health conditions. Cooper® Tracks is a proven exercise and educational program designed to guide and support individuals through exercising, increasing confidence and developing habits to improve their overall quality of life. Our goal is to give participants a strong exercise and health foundation that can help meet the chronic disease management needs of our community and prevent future hospital readmissions.
The Shannon Health Club is one of the first fitness facilities in the nation to partner with Cooper Wellness Strategies to implement Cooper Tracks. Each track will have its own certified instructor/trainer who has completed specialized training before teaching the classes.
Each Cooper Tracks program lasts eight weeks, with classes held twice per week, for a total of 16 classes. Hour-long classes include 30 to 40 minutes of cardio activity and 15 minutes of strength training along with group education. Additionally, participants will have access to:
Individualized exercise in a group setting
Comprehensive health education on topics such as chronic disease, nutrition, healthy lifestyles and stress management
Health assessments prior to and upon completion of the program (both will be sent to referring physician)
Social support and accountability
Exercise tracking tools
For more information on Cooper Tracks, please contact:
Desi Acosta, Program Manager Shannon Health Club | (325) 947-2582
desilujan@shannonhealth.org | ShannonHealthClub.com
Opportunities for Future Health Professionals
Margaret Shannon Scholarship Program
At Shannon, we are launching a new scholarship program where we will annually invest $600,000 to support future healthcare professionals. This program will be available to local/regional students for these key positions: RN, LVN, CAN, MA, EMS, Surgery Tech, Respiratory Therapist, Radiology Tech. Students who receive this scholarship will have a commitment to work at Shannon 2 years for every year of school funding.
We are proud to support our students and the future of healthcare.