Apr 4


Shannon Health Update: Spring 2022
Shannon Relaunches Innovative Care Coordination Program with ASU
After a hiatus during the COVID-19 pandemic, Shannon has relaunched its Care Coordination Program in partnership with Angelo State University. Initially launching in 2014, the innovative program was the first of its kind in Texas, designed to help patients by pairing them with a student health coach. 
Each week, patients enrolled in the program receive a home visit from their designated health coach who is a student from ASU. They spend time discussing health needs, medications, progress on provider recommendations like nutrition and exercise habits. The health coaches can also accompany the patients to their doctor appointments to help with future questions. 
Before they can become health coaches, students complete the introductory "Community Healthcare from Theory to Practice" course which then leads to an internship phase. It is during this second semester that students can visit patients in the home, under the supervision of a multi-disciplinary committee.
Students are eligible to apply to the program during their sophomore year. They must be pre-med majors and meet predetermined criteria. 
The program provides benefits for both students and patients. It has shown great success in helping prevent patients from being readmitted to the hospital for an existing issue by helping them within the home setting. It also provides essential training for students wanting to enter the medical field.
Shannon Expands Access to Pulmonary and Critical Care Physicians Through Tele-Medicine
Shannon has partnered with the nation's leading multi-specialty telemedicine physician group, Access Physicians, to expand the level of care it can provide for patients with complex pulmonary and critical care health issues. The new partnership enables Shannon to connect a patient with a board-certified intensivist via secure, high-resolution technology. On-site nurses and physicians at the hospital will have access to consultation to diagnose and treat patients with complex and high-acuity conditions, enabling Shannon to keep more patients close to home with access to the specialized care they need.
Shannon has already successfully implemented similar services with tele-neurology and tele-psychiatry coverage in the emergency department.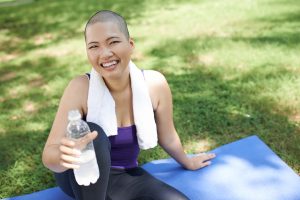 Shannon Health Club Adds Cooper Cancer Track
In 2021, the Shannon Health Club launched a program in partnership with renowned Cooper Wellness Strategies™, a Cooper Aerobics company, to help individuals manage chronic health conditions. After launching the Cooper Cardiovascular Track, the Health Club is now introducing the Cancer Track. Instructed by trained professionals in the Shannon Health Club, the Cooper Cancer Track is designed for individuals in any stage of their cancer journey, whether they are currently undergoing treatment or are in recovery and remission. 
Participants have access to individualized exercise in a group setting; comprehensive health education on topics such as chronic disease, nutrition, healthy lifestyles and stress management; health assessments prior to and upon completion of the program (both will be sent to referring physician); social support and accountability; and exercise tracking tools.
For more information on Cooper Tracks and the available programs at Shannon Health Club, please contact Jodi Wooldridge at 325-747-2587 or JodiWooldridge@ShannonHealth.org. 
Shannon Partners with Local Colleges to Expand Training Opportunities in Healthcare
The pandemic has shown a bright light on the critical shortage of qualified healthcare workers in our country. San Angelo is no exception where we need nurses, medical assistants, surgical technicians, respiratory therapists and radiology technicians.
To tackle this vital need, Shannon is partnering with Angelo State University and Howard College to train and grow healthcare providers in our community by providing scholarship opportunities in exchange for a work commitment. For the next year, Shannon has committed to provide $600,000 in scholarships to eligible students.
Shannon is also collaborating with Howard College to start a pharmacy technician program that will enroll the first class this August. This program will help support pharmacy services in San Angelo and around the region. Shannon pharmacy staff are collaborating with Howard to develop the curriculum for the program. The 32-week program will span over two long semesters. A Shannon pharmacist will instruct the course and students will gain hands-on experience through clinical rotations at the Shannon pharmacy sites. The program aims to receive American Society of Health-System Pharmacists (ASHP) accreditation within one year of starting. This accreditation is considered the "gold standard" of programs related to the pharmaceutical field and provides graduates more opportunities in training and employment.